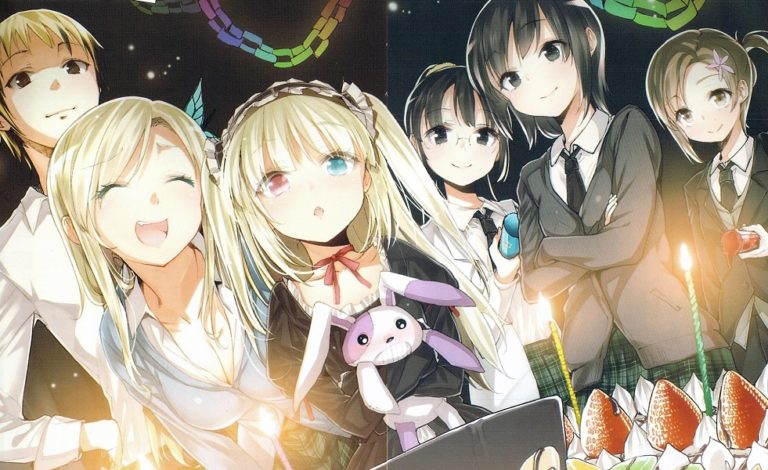 Haganai Season 3 Release Date News Updates Spoilers: Haganai which means I don't have many friends is a Japanese novel written by Yami Hirasaka and also an anime adaption of the novel which was later made into series. The series with the same name as the novel was adapted after the novel gained popularity and the anime series did the same good job. With the release of two seasons, it made a crazy fan following who is continuously waiting for the next season, which will be the Haganai Season 3.
The first season produced by AIC build studio was aired on 07 October 2011 and was completed on 23 December 2011 with 12 episodes adapted from first few volumes of the novel. The second season was called Haganai Next which also contained 12 episodes and was aired on 11 January 2013 and was completed on 29 March 2013. It was adapted from the second half of the novel. However, after the first two seasons became very popular, surprisingly 5 years have already passed and the producers are still keeping the fans waited for the season 3.
Haganai Season 3 Release Date News Updates
The anime series which was directed by Hisashi Saitō and Written by Tatsuhiko Urahata received a lot of appreciation from around the world. The viewers are expecting the Haganai Season 3(boku wa tomodachi ga sukunai season 3) as the second season was not concluded and there were still many questions that the story has to answer, which can only be answered through its third season.
Also, check: Highschool of the Dead Season 2 Release Date News Plot
Plot
The story of Haganai as the title suggests is about a boy who doesn't have friends due to his looks. Kodaka Hasegawa is the boy is a student to St. Chronica's Academy and no one wants to be friends with him because of his unusual brown-blond hair and fierce looking eyes. One day he comes across a girl Yozora Mikazuki who is facing a similar situation due to her looks. As they realize that there might be many people similar to them, they decide to start a neighbors club with the purpose of learning about making friends and being social. They find this club as the best way to improve the situation for people such as theirs.
The story revolves around Kodaka and the people who join his neighbor's club, some of which include Sena Kashiwazaki, who is the daughter of the school's chairman and is both attractive and academically successful. Due to her arrogance, she could not make any female friends and she treats male classmates as slaves. Hence, she joins the neighbors club for that purpose but eventually ends up developing feelings for Kodaka. Other people of neighbors club are Kobato Hasewaga, Yukimora Kusunoki, Rika Shiguma and Maria Takamaya who have their own reasons for joining the club.
You May Like Trinity Seven Season 2 Release Date News Update
Haganai Season 3 Will Release or Not?
Though there is no update on Haganai Season 3 Release Date, the producers had given a hint that they will keep making seasons as far as they earn good money. Now that the first two seasons were a big hit and earned a lot of money to them, it is obvious that they will be coming up with Haganai Season 3. Though it might take a bit longer but we believe that it would be worth waiting. The season one utilized four volumes of the light novel and the second season utilized the remaining volumes until the eighth volume of the novel. Hence, as eight volumes out of the eleven volumes of the novel were already utilized and the eleventh volume was released only in August 2015, hence there was a lack of content until new volumes were published. The producers will start making new series as soon as more volumes of the novel are published.
Haganai Season 3: Will Fans Get to See a New Season?
we can only say that there are high chances of airing the boku wa tomodachi season 3 in 2018 end though there is no official announcement yet from the production house AIC build studio. It is expected that the producer will soon make the official announcement of Haganai Boku wa Tomodachi ga Sukunai Season 3 once the director gets the content. Stay tuned to receive more updates on the same.
See the timeline of Japanese release dates of all volumes below:
1st volume – 25 August 2009
2nd volume – 25th November 2009
3rd volume – 25th March 2010
4th volume – 23rd July 2010
5th volume – 25th November 2010
6thvolume – 25th May 2011
7th volume – 22nd September 2011
8th volume – 25th June 2012
9th volume – 23rd August 2013
10th volume – 06th June 2014
11th volume – 25th August 2015
As you can see the volumes are releasing gradually and hence as we said with the arrival of new volumes, the director will get the much-needed content to make a more gripping series for all the Haganai fans. We will keep you updated once the official release date of Haganai season 3 is confirmed. Till then, keep your curiosity up high and stay tuned!